I have had the Olloclip iPhone Lens
for quite sometime now and I never ceased to be amazed at the quality of the photos that this little lens can produce with the iPhone 4S. Priced at a reasonable £59.99 this lens kit comprises of the following :
Macro Lens which applies roughly a 10X multiplier and allows you to focus the iPhone within 12-15mm of the subject
Wide Angle Lens with cover which gives you approximately double the field of view of the normal iPhone.
Fisheye Lens with cover which gives you 180 Degree field-of-view
A nice little bag to store them in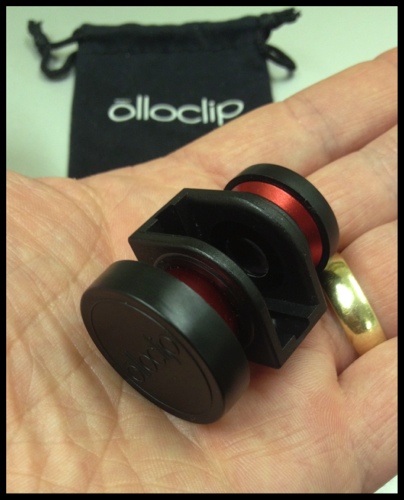 To use the fisheye lens you simply slide it over your iPhone with the larger lens covering your camera, to use the wide-angle simply switch it around. However, to use the Macro lens you need to unscrew the wide-angle lens from the Olloclip. This is where the bag comes in handy, once you have unscrewed the wide angle lens simply pop it in the bag and store it securely whilst you take your photos.
A couple of things to note is that due to the design of the lens it cannot be used with any case which to be quite frank that's understandable. It fits snugly onto your iPhone 4/4S so that it won't drop off and secondly it cannot be used with the flash on, well it can but you get reflections of itself, see below 😉
I recently read that you can remove the Fish Eye lens from the Olloclip by twisting it as if you were unscrewing it. However, I didn't dare try it and well, to be honest although I rarely use the Fish Eye lens I would rather it remain attached lol.
All in all this is a cracking little lens and I would highly recommend it.
Check out some of the images I have taken with the Olloclip Lens for iPhone below, take a look at the Flickr Group and feel free to comment with links to your photo gallery either on Flickr or elsewhere.
Keeping Look Out
A fly on a dandelion, no edits using iPhone 4s and the Macro lens.

Rocks of coffee
Instant Coffee granules on a spoon. iPhone 4S with Macro lens

Are you lost
iPhone 4S with Fisheye lens attached
Another Charm
iPhone 4S with macro lens attached

Meeting of ladybirds
Again another iPhone 4S with macro lens shot

Pretty impressive eh! To see the difference between with and without the wide angle lens I took two photos in the same spot, as you can see the wide angle lens provides quite a significant jump in the visible area, with obvious distortions though.
Stadium of light WITHOUT lens

Stadium of light WITH wide angle lens

Stadium of light with fish eye lens

Example of macro with flash on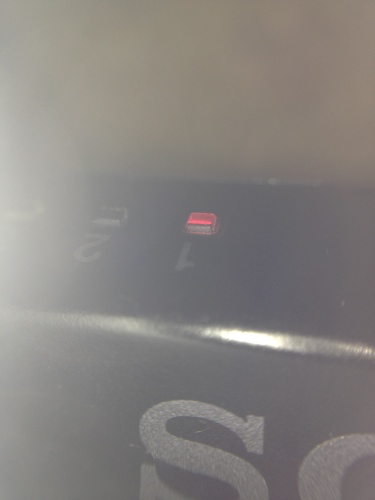 Example of wide angle with flash on, guess I need to clean the lens eh!