When working in my home office my iPhone sits in one of two places, my pocket or lying on the desk near my keyboard. My first generation iPhone came with a docking station which still sits in front of my iMac (I use it occasionally for controlling iTunes though primarily used by my son to play games on – must sell it on eBay!)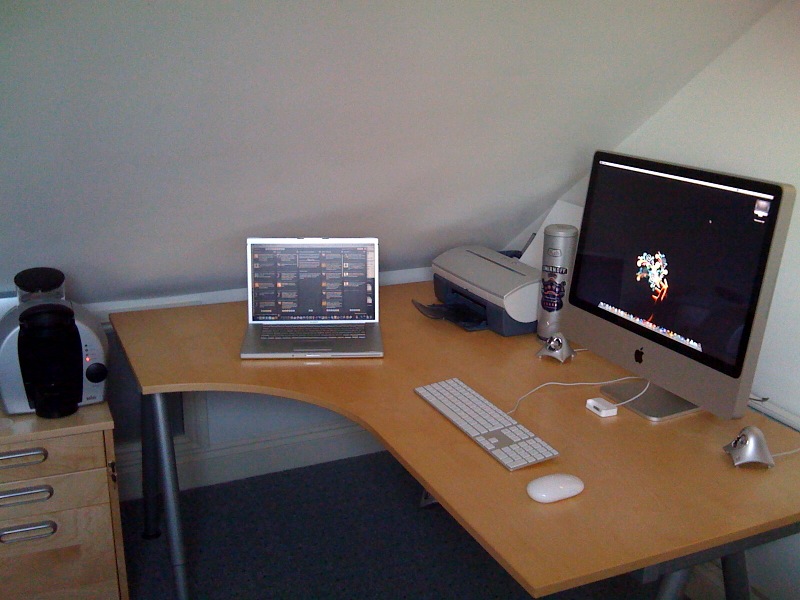 So I have been on the look out for a stand which fits in my equipment. Those eagle eyed will notice that everything has an aluminium theme which sits in with my iMac and MacBook Pro. (Even the paint on the wall behind my seat is painted metallic and the doors to the eaves are also painted that colour, oh and whilst I am at it the Velux blind is are aluminium ).
Oops, sorry rambling on a bit there. Where was I? Ah yes, I decided not to bother with a new dock for my iPhone 3G but today came across ad for an iPhone holder called Xtand.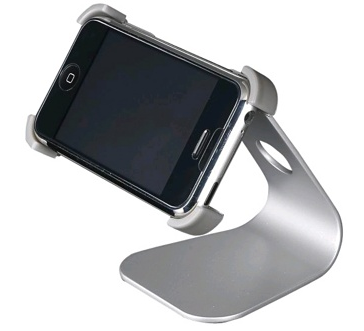 This looks like it would fit well on my desk and it can rotate, so that the phone can be held vertically or horizontally. Searching on Google the cheapest place I could find it on is Play, priced at a reasonable £17.99, and as an added bonus there is 4% cashback from Quidco!
I have now ordered one and will post some pics when it arrives 🙂